Blog
The National Coalition on Black Civic Participation Calls Defeat of Debo P. Adegbile a Travesty of Justice
By Sherman Justice Black Youth Vote! on 03/06/2014 @ 03:40 PM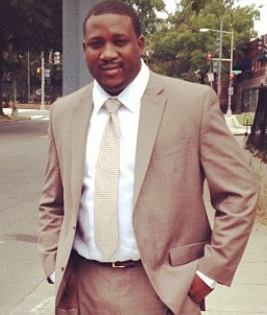 Washington, DC - Melanie L. Campbell, president and CEO of the National Coalition on Black Civic Participation and convener, Black Women's Roundtable Public Policy Network, issued the following statement about the failed Cloture Vote to confirm Debo P. Adegbile:
"Today, the U. S. Senate not only failed on a cloture vote to confirm Debo P. Adegbile to serve as the Assistant Attorney General of the Department of Justice Civil Rights Division, it failed the American people.
"It is a travesty of justice that Mr. Adegbile, who is one of the nation's most dedicated and exceptionally qualified young civil rights lawyers, has been denied an opportunity to serve our nation due to gross untruths and unfounded attacks on his character because he did his job performing his duties as a defense attorney.
"What makes our nation's judicial system work is that all people have a right to legal representation. We believe that the message the U. S. Senate has sent today to young lawyers is that if you uphold the U. S. Constitution by providing a death row inmate legal representation, you can be denied justice in the U. S. Senate to serve the American people. It's a dangerous precedent to set.
"We urge the U. S. Senate to reconsider without delay and confirm Debo P. Adegbile as Assistant Attorney General for the Civil Rights Division."
NCBCP Galvanized by President Obama's Announcement of My Brother's Keeper Initiative
By Sherman Justice Black Youth Vote! on 02/27/2014 @ 03:38 PM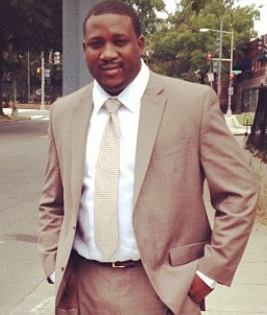 Washington, DC - Melanie L. Campbell, president and CEO of the National Coalition on Black Civic Participation and convener, Black Women's Roundtable Public Policy Network, issued the following statement about President Obama's new initiative "My Brothers Keeper":
"I was galvanized and honored to be present to witness the launch of President Barack Obama's bold new initiative, "My Brothers Keeper", that will focus on providing opportunities for boys and young men of color. "My Brothers Keeper" Initiative is committed to utilizing proven tools to ensure access to basic health and nutrition, provide high-quality early education, and help young men stay in school and find a good job.
"Clearly boys and young men of color have lagged behind for years. Data demonstrates that they are exceedingly at-risk from grade school through adulthood. Disparities remain in reading proficiencies, unemployment rates, incarceration rates and murder rates. The school-to-prison pipeline is a reality for youth of color as they have disproportionately more contacts with police than whites - in school and on the streets.
"It will take the hard work of our entire village to tackle the issues facing boys and men of color in America. The National Coalition on Black Civic Participation and Black Women's Roundtable Public Policy Network are eager to work in collaboration with President Obama and his Administration, our partner organizations and others to provide ladders of opportunity for our youth. Empowering boys and young men of color will uplift girls and young women of color, strengthen communities of color, and fortify America as a whole. As Americans, we should all commit to being 'My Brothers Keeper.'"
I Am My Brother's Keeper: Obama's New Initiative for Young Men of Color
By Sherman Justice Black Youth Vote! on 02/27/2014 @ 02:37 PM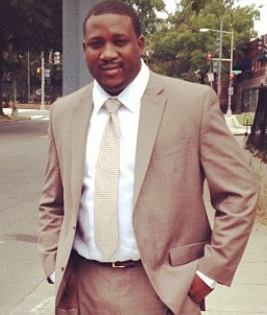 By Sherman Justice, Black Male Initiative Fellow/Black Youth Vote, NCBCP
After learning about President Obama's new initiative, "My Brother's Keeper" being announced today, I immediately thought about my young son and the opportunities that will be afforded to him that I never had. I thought of all the hard work that nonprofit organizations have invested at the grassroots level for this type of initiative to exist, and how fortunate I am to be working as a Fellow for the National Coalition on Black Civic Participation on a Black Male Initiative that will train and support young black men across the nation on civic engagement, organizing and leadership development in their respective communities.
Early childhood education, ending the school-to-prison pipeline and access to college and careers are among the key components of the "My Brother's Keeper" initiative that will focus on men of color from birth to twenty-five years of age. Considering the fact that forty percent of students expelled from schools are black and are three and a half times more likely to be suspended than whites, it is imperative that we support President Obama's efforts and make this initiative a success.
I know too well the devastating consequences of the school-to-prison pipeline, which I first encountered at age 15 after a school altercation. Having a mentor or positive influences within my community could have made a substantial impact on my life. Further, with the unemployment rate for black men at a staggering 12 percent compared to 6.6 percent for the nation, as a whole, it is apparent that we have much work to do.
According to the Obama Administration, foundations, businesses and community groups will develop plans for the "My Brother's Keeper" Initiative to help men of color at particularly vulnerable times of their lives. It is my hope that initiatives such as this will help me believe that when I tell my son he can be whatever he wants, he actually can be.
Demanding a 'living wage': My first protest against Wal-Mart
By Sherman Justice Black Youth Vote! on 09/09/2013 @ 03:37 PM
This protest against Wal-Mart was my first protest ever. As I stood in solidarity against a multi-million dollar company refusing to pay a living wage, a spark of hope ignited within me. Hundreds of people of all ages, gender and color came together at a local Wal-Mart store in Landover Hills, Maryland to stand up against Wal-Mart's unjust practices and pay.
I was touched by the personal account that an elderly woman gave stating that her manager often gave her compliments on her work, and yet one day without notice she was called to the back and fired without explanation. She stated that when she asked why she was let go she was simply told that they didn't owe her any explanation. I could not help but think about my grandma being in this same predicament and how her termination impacted her family. This protest was a huge eye opener for me, I admittedly have shopped at Wal-Mart in the past because of their low prices but I will no longer shop there because it's bigger than saving a few dollars. I can't support a company that chooses to not fairly pay their workers enough to take care of themselves let alone a family.
When I first arrived to the protest I noticed that people were standing in a group with posters, some of which read "Wal-Mart always discriminates". As different buses arrived new people came with more posters, and t-shirts that they passed out amongst the crowd. A band even rallied us up and played different songs. The rally began in a prayer delivered by a Hispanic preacher who was translated by another community activist. Although I couldn't comprehend anything he was saying, I felt his spirit, passion and conviction that he spoke with. "All people are equal and regardless of our race we are all God's creatures," he said as he closed his remarks.
As the rally ended, the crowd now around 200 people began to march onto Route 450 during rush hour chanting 'they say roll back, we say fight back'. As we marched in protest some people were arrested after refusing to move from blocking traffic. As a novice protester, I couldn't help but be excited to see people truly committed to ending a wrongdoing. My main takeaway was that you must continue to fight for what's right despite any other factors. I will continue to pray that Wal-Mart comes to some type of agreement where everyone can win.
Black Youth Vote Civic Leadership Conference
By Black Youth Vote! on 08/24/2013 @ 06:37 PM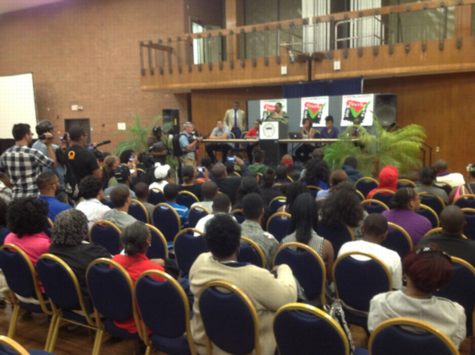 About 300 young people got fired up and ready to march during the Black Youth Vote (BYV) and A. Philip Randolph Institute (APRI) pre-march rally at Howard University. Panel (L-R): Diallo Brooks, BYV Alumni/People for American Way Foundation; Ronnie Mosely, BYV GA (standing); Lucas Melton, BYV FL; Roberta McCleod, Howard University (at podium); Brittaney Staton, APRI; Illai Kenney, BYV; and Terrence Muhammad, Hip Hop Caucus.
Black Youth Vote Statement on the Trayvon Martin Case
By William Kellibrew on 07/15/2013 @ 06:37 PM
On July 13, 2013 the,"Not Guilty" verdict in the case against George Zimmerman for killing Trayvon Martin was the shot heard around the nation. This verdict although disheartening served as fuel to reignite the conscious of Black youth in America.
The tears, and pain we felt quickly turned into a call for continued action and support in Justice for Trayvon. We must use this time and feelings of anger to come together and strongly state that our lives do matter, that we should not be judged by what we wear, what we listen to our the mistakes we may have made when we were younger. but by who we are as a people.
Black Youth Vote! stands with the family of Trayvon Martin and will continue in the fight for Justice for Black Youth across the nation.
We are soon approaching the 50th Anniversary of the March on Washington where it is time for the youth to reaffirm our place in history and defend the rights we as a people are entitled. We are suffering in our communities, and can no longer watch as the lives of our youth are being disregarded. on August 24, join Black Youth Vote! as we represent our youth in our fight from Freedom and Justice
Jessica D. Brown
Black Youth Vote! National Field Coordinator
Domestic Violence & Sexual Abuse Survivor Responds to SC Governor Haley's Remarks about Prevention Programs for Rape and Assault Victims
By on 07/20/2012 @ 12:44 PM
Washington, DC - William Kellibrew IV, deputy director and national victims advocate, National Coalition on Black Civic Participation, made the following statement in response to Governor Nikki Haley's remarks about rape and domestic assault prevention programs:

"The recent remarks by South Carolina Governor Nikki Haley calling rape and domestic assault prevention programs a 'distraction' for the Department of Health and Environmental Control in order to justify nearly a half million dollars in budget cuts are appalling and insensitive to victims of domestic violence and sexual assault. With that type of attitude toward victims it's no wonder that, according to the National Coalition Against Domestic Violence, the state she leads ranks seventh in the country for the number of women killed by men, and has had a rate of sexual violence higher than the national average since 1982.
"Governor Haley may think that the only thing victims of violent crimes need is 'sympathy and encouragement,' however, as a person who as a child witnessed the brutal murder of my family in our living room, I assure you that victims of domestic violence and sexual assault need extensive medical and mental health care services. The lack of services adds tremendously to the public health crisis and becomes more costly in the long run. I did not receive desperately-needed therapy or support for three years after my mother and brother were murdered so I understand that cutting funding for victims is dangerous and a direct slap in the face to those who need these services the most. Reducing funding sounds contrary to the agency's mission of protecting South Carolina's public health.
"I urge Governor Haley to venture out into the community and speak with victims of domestic violence and sexual assault and I'm sure she will recognize that we need support in every way possible. Perhaps Governor Haley should consider that an increase in funds for prevention programs could reduce the number of women killed in her state, reduce South Carolina's high rate of sexual violence, and lower costs over time."
Currently reading page 1 of 8.